Cooling Off
Cancellation of contract by cooling off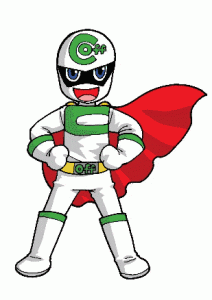 Center character
"Cooling-Off Man"
"Cooling off" is a system by which a contract concluded as a result of door-to-door sales, telemarketing, or other means can be cancelled unconditionally within a certain period after the contract was received.
The contract can be cancelled unconditionally in the cases shown in the table below. If a price has been paid, it must be refunded, and the business operator is responsible for restoring the original conditions (such as collecting the product or returning it with shipping charges to be paid by the recipient).
Primary transactions when cooling off is possible
| Transaction | Solicitation method, contract contents | Period |
| --- | --- | --- |
| Door-to-door sales | Visit to a home or other location, "catch sales" (solicitation or invitation from a location other than a sales office), "appointment sales" (solicitation while concealing the purpose of selling) | 8 days |
| Telemarketing | Solicitation by calling a home or other location | 8 days |
| Chain sales | Selling products or services by utilizing claims of potential profits to solicit another person to buy the product or service and act as its sales agent (including pyramid schemes and network businesses) | 20 days |
| Specified continuous service offers | Esthetic treatments, language learning classes, tutoring schools, home tutoring, PC classes, marriage partner introduction services (contracts with value exceeding 50,000 yen, lasting 1 month or longer in the case of esthetic treatments, or 2 months or longer for other cases) | 8 days |
| Business opportunity related sales transactions | Soliciting by claims of introducing a job that will generate income, and then selling products and services that are necessary for that job | 20 days |
| Home visit purchasing | Visit to a home and buying precious metals or other items | 8 days |
* Cooling off is not available in cases of cash transactions of less than 3,000 yen (except for home visit purchasing).
* The starting date for the period is the date on which the contract was received.
* Cooling off is available beyond the above periods when the business operator falsely explained that the contract does not permit cooling off, or when there are problems with the contract.
Writing a cooling off notice
When utilizing cooling off, refer to the example below and draft a written document, then send it by special registered mail. Be sure to make copies of both sides of the postcard before sending it, and store the copies.
* The document must be created in Japanese.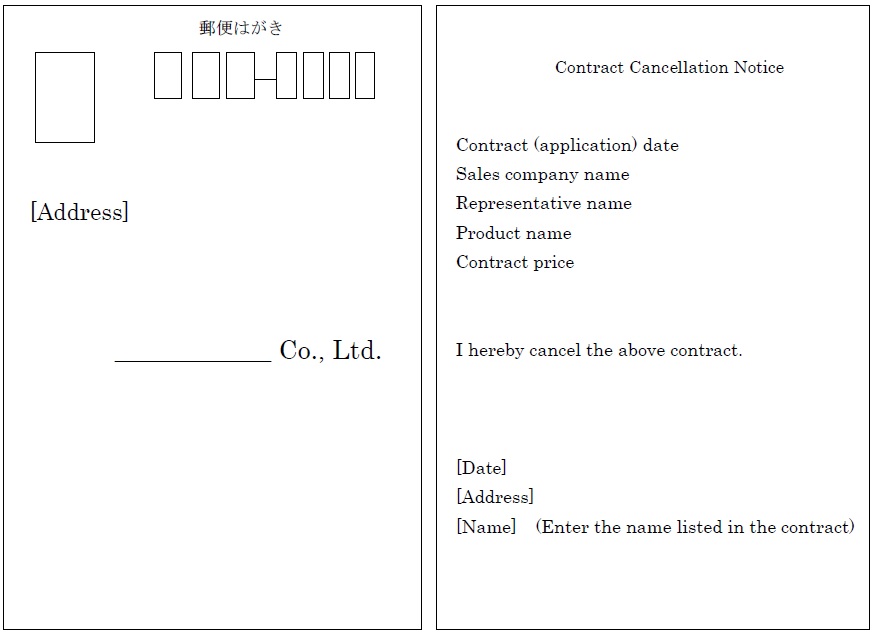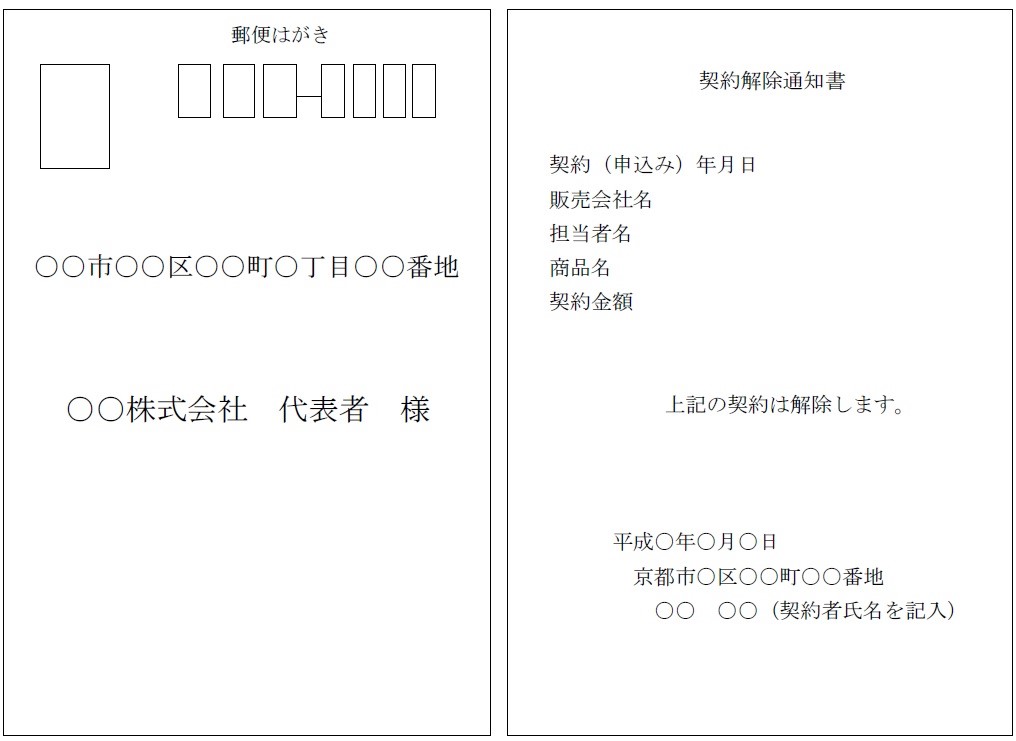 * In the case of a credit contract, the cooling off notice must be sent at the same time to both the credit company and sales company.